Liner Notes (September 20th, 2019)
Happy Blink-182 Day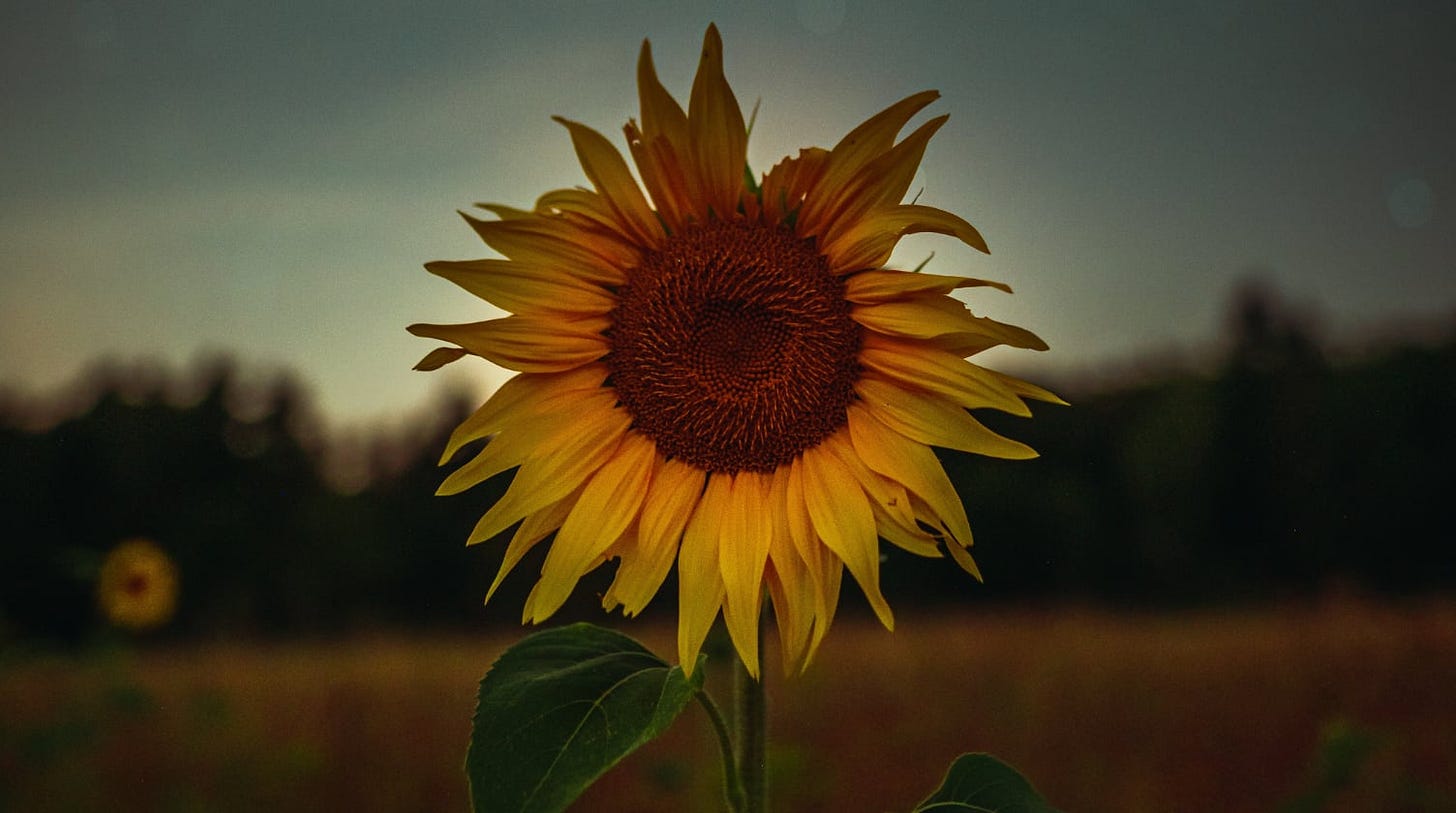 In this week's newsletter, I celebrate the release of new Blink–182 music, share some thoughts on the new album from Tegan and Sara, and offer random thoughts about the other albums I spent some time with this week. I also go through my weekly media diet and share a playlist of ten songs I enjoyed this week. This week's supporter Q&A post can be found here.
Two Things
I am currently watching a little UPS truck drive around a Google Map of the streets near me because it has my new iPhone on it and I apparently have zero chill. I can see the truck out my window, and I know that even if they delivered it to me right now, I still have this entire newsletter to write before I can open it and set it up. I am irrationally excited about a new technology gadget that I spent way too much money on. Sometimes this consumerism side of me creeps me out, but in a world where I often feel bombarded by bad news, I've come to try and embrace and enjoy the things that I know bring me a bit of happiness. Technology makes me happy, and I'm excited to play with my new toy and iOS 13 later today. Speaking of iOS 13, MacStories posted their massive review yesterday, and it's the iOS/iPadOS bible. It's as long as a book, full of incredible details, and I can only imagine the amount of time and pure Herculean effort it took to put something like this together. I've been making my way through it and am so impressed. I love so many of the little details, and the graphic work is top-notch. And I don't just say that because there are some great screenshots and favorited websites in the Safari section (spoiler: this very newsletter features in quite a few). No one's doing reviews of this length and detail these days, and it's a real joy to see the amount of love and care that goes into something like this.

I found this article in The Cut, by Instagram personality Tavi Gevinson, very interesting. I'm not very checked in to the whole "influencer" scene, so this was my first time reading anything by Tavi. However, as someone that's spent a lot of time online over the years, I found a lot of it relatable and remarkable. This passage, specifically, spoke to me:
For all my years growing up online, I am still unable to both rapidly and accurately manage so many realities at once: to account for hundreds of people's feedback in a matter of minutes; to know what to give weight to and what to let go of, what to take at face value and what to read into, what strikes a chord because of a real insecurity I have and what strikes a chord because of a silly insecurity I've learned to have, what of other people is authentic or performance or both or neither, and how to catch my brain when it goes to this place. This cycle of judging and being judged is a black hole in which time disappears, in which I and the people I encounter are all frozen in our profiles. It is where I nourish my insecurities over the millions of past versions of me that float around like old yearbook photos and where I still judge people I don't know for reasons I can't even remember.
In Case You Missed It
Sponsor
Control Randomized have released their first single, "Flight: The Diving Response," to all streaming services. The song is a haunting emotional piano ballad with soaring vocals sure to stir emotions, and you can stream it on Apple Music, Spotify, or
SoundCloud.
Music Thoughts
Today sees the release of the new Blink–182 album, NINE, and I'm guessing most people have checked it out by now. I wrote about the album in detail last week, and another week of playing the album has solidified most of my thoughts. I love what they did here. Favorites from the album continue to be "Pin the Grenade," "On Some Emo Shit," "Hungover You," and "Black Rain." These change every so often, but those seem to be the ones I've been coming back to the most. I've been hanging out in the Blink–182 thread in the forums and just reading comments from fans most of the morning, it brings back a lot of early AbsolutePunk.net memories, and I'm happy to see a lot of people loving the songs.

The new Sturgill Simpson album is embargoed from review until the release date. So, I'm not supposed to say much. I will say that his descriptions of the songs, and album, were pretty spot on. It's a dirty rock record that has a lot more bounce and grit to it than I was expecting.

I've been putting off listening to the new Third Eye Blind album mostly because of this tweet from a former tour mate of the band. Something feels weird about the situation and listening to the songs I can't get that off the back of my mind. I spun about half of it, it's poppier than I was expecting, and the guitar sound felt a little plastic to me. I'll try again; I'm just not sure when.

The new album from Tegan and Sara caught me off guard. I've liked the band for a while, but they became a group where I would check out their new material, usually like a few songs, but never find myself coming back to the album as a whole. I had the opposite reaction this time; I was into this album immediately. It's a refreshing sound full of interesting choices and song-after-song of sing-along goodies. It's been my soundtrack to working on a wedding photo slideshow this week, and it seems to echo that nostalgic feeling of looking at old photos quite well.

I was a little surprised by some of the reactions I saw online to the new The Menzingers song, "Strangers Forever." I had this one pegged as a fan-favorite, but I saw quite a few comments about how it felt too safe. I always find it interesting how bands and fans walk the line between experimentation, expanding, and not wanting to alienate their fanbase. Go too far in either direction, and there seems to be some coalition that will be upset. I stand by my first impressions of this album being a really good Menzingers album. But, that's with the caveat that, yeah, it does sound like The Menzingers. I'd argue it's a honed in and focused version of The Menzingers, but it's not like their re-inventing their sound here.

I gave the new album from Tove Lo, Sunshine Kitty, one listen this morning. It didn't grab me as quickly as her past two albums have. Maybe it's the rain outside, or perhaps it's that we've had some incredible music in this genre this year, but I didn't find the hooks as strong or engaging.

I continue to get a lot of mileage out of MUNA's latest. It works as well during the day as it does late at night when you need a little pop pick-me-up mixed with just the right amount of somber reflection on life. I'm a big fan of this one.

Keep your eyes peeled for a new Jimmy Eat World song next week, and the album looks to be coming in October.
Entertainment Thoughts
Random and Personal Stuff
This week in wedding planning we got our marriage license. Pretty big step I'd say. We've also been working on finishing up all of the extra signage and stationery for the wedding decorations — things like table number signs, cake flavors, and stuff like that. I'm now officially stressing out about music choices because I have no idea what we want to use for a first dance or a mother/son dance. All of the cliches sound to cliche to me, and so I remain undecided and frustrated. I've been putting together a slide show for the rehearsal dinner, and it's been fun to look at a whole bunch of old photos of Hannah and I growing up. It's funny how much more Hannah has from her high-school and college years, though. We're not that far apart in age but only a few years is enough time for camera phones and digital cameras to have propagated. So, while she has piles of photos from that era I have … practically nothing. My mom did find some old negatives from my sophomore year of college that I think have some very washed out selfies from a film camera of my college roommate and me, so I'm getting those printed to see if there are any gems in there.
Ten Songs
Here are ten songs that I listened to and loved this week. Some may be new, some may be old, but they all found their way into my life during the past seven days.
Blink–182 - Pin the Grenade

Refused - Rev 001

Tegan and Sarah - Don't Believe the Things They Tell You (They Lie)

The Menzingers - Strangers Forever

MUNA - Pink Light

The Japanese House - Maybe You're The Reason

Vinnie Caruana - Alone

Nothing Nowhere - True Love

The Ataris - San Dimas (Acoustic Version)

Sigrid - I Don't Want to Know
This playlist is available on Spotify and Apple Music.
Community Watch
The trending and popular threads in our community this week include:
The most liked post in our forums last week was this one by pauljgreco in the "Q&A and Chat With Jason Tate" thread.
I hope everyone has a wonderful weekend.
Thank you for subscribing to the Liner Notes email newsletter. If you're not a supporting member, please consider becoming one. For just $3 a month or $25 a year, you can help keep this newsletter, website, and community running. It's only because of the support of members like you that we can continue to exist. If you like the newsletter, please feel free to tell others about it, share portions on social media, or forward it along.
Previous editions of Liner Notes can be found here.