Liner Notes (November 8th, 2019)
Love Me Tender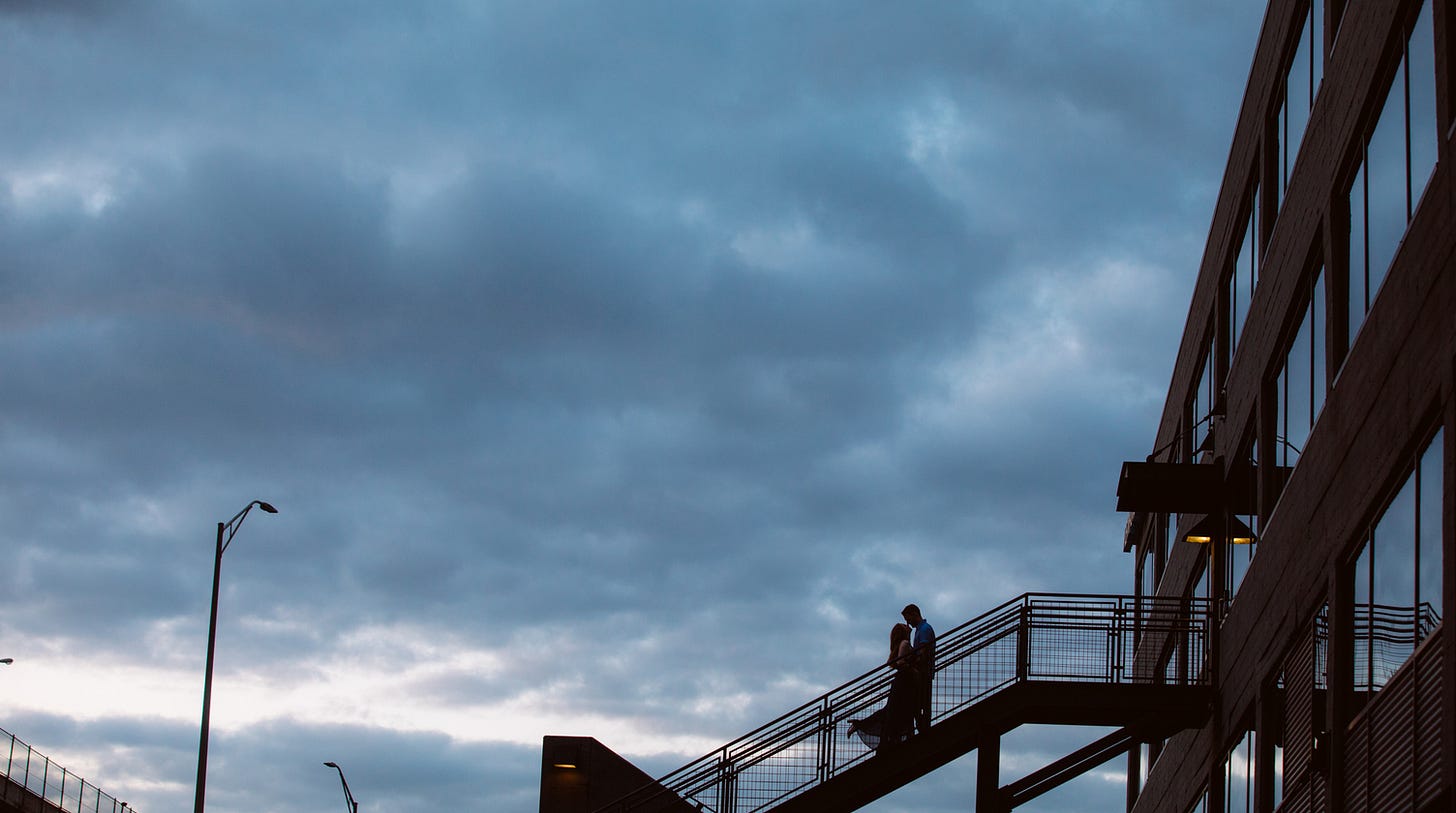 I'm getting married tomorrow, so this week's newsletter is going to be different than usual and wedding-themed. (Since I am thinking about the wedding, final wedding plans, and really nothing else.) I wanted to write something, but I don't have the time to breakdown all the music and media I've consumed over the past week. Instead, I've been putting this together in small stages over the past few days. I'll be back next week with a longer piece that has a deeper dive into the entertainment and musical stuff I've been enjoying lately. The supporter Q&A post can be found here.
A Certain Number of Things
Thank you to everyone for all the wedding wishes over the past few weeks, and for the encouragement over the past year as I wrote about the entire planning of it in this very newsletter. You've all been along for the ride as this unfolded; I can't believe it's finally here.

I wrote up my first impressions of the new AirPods Pro. Short version: I like them a lot, and Transparency Mode is a game-changer.

Our wedding photographer posted up some of our engagement photos on her blog. Fun tidbit: the very first photo is the exact spot Hannah and I met. She was sitting with a friend, and I asked if she knew how long the people playing pool had been using the table. We started talking, and now seven years later we're getting married.

Curious what songs will be played during the reception? Here's the DJ playlist. It's full of stuff Hannah and I enjoy, and think people can sort of dance to, and then scattered with the popular songs I can tolerate enough to get people out on the dance floor.

A string quartet will be playing at our ceremony, and Hannah's arranged all the music herself. I get to walk out to her arrangement of the "Throne Room" music from the end of Star Wars. I'm very excited about it. And she's put together a string quartet arrangement of Blink–182's "All the Small Things" to be played after the ceremony ends as we walk back down the aisle as a couple for the first time. Curious what it sounds like? Here's a recording of the practice from last night running through the arrangement for the first time.

We're getting married in a library, and I can't think of anything more perfect for the two of us. The goal of the wedding was to make it very much us; I think we succeeded.

My tux was chosen based on James Bond's Skyfall look. Same navy shawl collar, white shirt, white pocket square, black bow-tie, and mother of pearl cufflinks. As a gift, Hannah's parents bought me the same suspenders that Bond wears in the movie as well. It's just my opinion, but if you have to wear a tux, you might as well try and look like James Bond.

We got engaged on 8/18/18, and we're getting married on 11/9/19.

Each of the tables at the reception has quotes on them from some of our favorite things, if you're curious what we picked, here's a screenshot from the spreadsheet.

We wrote our own vows and there's zero chance I make it through without crying.

My sister is my "best-person" and I am so grateful that she'll be standing up there with me on this day. My other two groomsmen are lifelong friends, and our officiant is my best friend's wife that we've known for a very long time.

Dinner is a choice of St. Helen's Filet Mignon with red wine bordelaise; mashed potatoes with garlic and parmesan, and roasted seasonal vegetables; or Wild Alaskan Salmon stuffed with brie cheese, dill, dungeness crab and Oregon bay shrimp, with citrus cream sauce; garlic mashed potatoes and seasonal vegetables; or Vegetable Napoleon, stacked roasted zucchini, onion, eggplant and tomato with feta, mint, oregano, and roasted yellow pepper coulis. The three-tier cake has one layer of white lovelight sponge with strawberry preserves and cream cheese frosting, the second is lemon delight sponge with lemon jelly and lemon swiss buttercream, and the third is poppyseed sponge with raspberry preserves and vanilla swiss buttercream. I really hope I remember to eat.

Next week will probably be a relatively slow week around the website for me. We're not going on a honeymoon right away, but we're going to take some time to ourselves and try and relax and enjoy not having to do any wedding planning. I'm sure I'll be around the site and will post some news, but the plan is for it to be a light week of work. Then I'll be back and focusing on putting together the "Best of the Decade" feature and preparing for the end of 2019 and all the features we usually run around that. After that, as we start 2020, I'll be deciding if I want to go through with the redesign of the main content side of the website that I've been playing around with.

I think that's all I've got for this week's wedding edition of the newsletter. I hope everyone has a wonderful weekend, and I promise to be back next week with a return to our regular scheduled newsletter outline and format. I've been listening to and watching some cool stuff, and I'm excited to write about it.
In Case You Missed It
Community Watch
The trending and popular threads in our community this week include:
The most liked post in our forums last week was this one by TUG in the "My Chemical Romance" thread.
Thank you for subscribing to the Liner Notes email newsletter. If you're not a supporting member, please consider becoming one. For just $3 a month or $25 a year, you can help keep this newsletter, website, and community running. It's only because of the support of members like you that we can continue to exist. If you like the newsletter, please feel free to tell others about it, share portions on social media, or forward it along.
Previous editions of Liner Notes can be found here.