Liner Notes (February 28th, 2020)
We Say Summer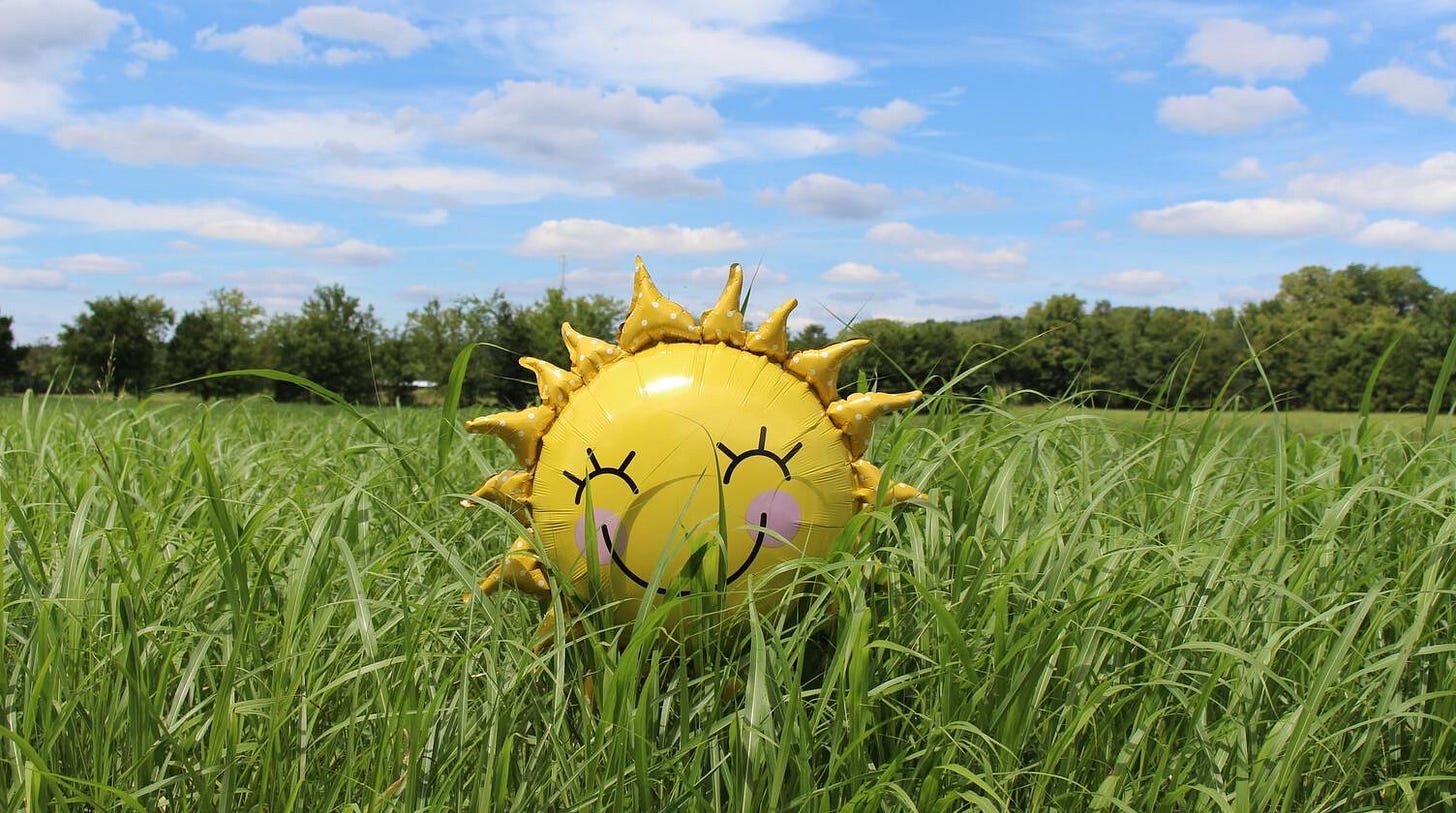 This week's newsletter has my first impressions of All Time Low's Wake Up, Sunshine. That takes up the majority of the space, but there's also some thoughts on other music I listened to this week and the usual entertainment rundown. There's also a playlist of ten songs I loved this week, and this week's supporter Q&A post can be found here.
Two Things
This week, I continued my work on the redesign of the Chorus homepage that I wrote about last week. It's going well. I should have more to share in the upcoming weeks, but right now, a whole lot of it is boring behind the scenes work. I don't think anyone cares about my function to parse and sort a CSV file of popular news stories.

I ripped the two acoustic tracks from All Time Low's SiriusXM set if anyone wants those for their collection.
In Case You Missed It
Music Thoughts
Entertainment Thoughts
Well, we did it, we finished Mr Robot. My god, what a ride. These last two seasons were fantastic and some of the best I've seen in a while. The creativity on display was a real joy to watch. The episode in the final season where no one talks had my jaw on the floor. I thought they ended it just about as well as they could, and that was a high degree of difficulty. After plowing through the final two seasons, you'll probably start to see more movies begin to make their way back into this section.

I've watched about half of the High Fidelity TV series so far and, I gotta say, I'm enjoying it. That's not a surprise, I loved the book, loved the movie, and so I knew I'd like the story. So far, this is an excellent rendition of something I am predisposed to like. A music obsessive that can't get out of their own head? Yeah, that's my shit.

I thought J. Lo was great in Hustlers. The movie itself felt a little long to me and dragged just a tad, but it was an enjoyable watch.

I clearly picked the worst time to start reading The Stand. I'm about half-way through at this point, and it looks like it's starting to build back up after a little bit of a lull.
Random and Personal Stuff
I don't have anything for this section this week. So, hmm, be kind to each other, and I hope everyone has a great weekend.
Ten Songs
Here are ten songs that I listened to and loved this week. Some may be new, some may be old, but they all found their way into my life during the past seven days.
Phoebe Bridgers - Garden Song

Katie Pruitt - Normal

Soccer Mommy - Night Swimming

Doomtree - Five Alive

Best Coast - Different Light

Allie X - Super Duper Party People

Paperwhite - Waiting For You

Ratboys - My Hands Grow

Wilsen - Ruiner

Super American - Tangerine + Guava
This playlist is available on Spotify and Apple Music.
Community Watch
The trending and popular threads in our community this week include:
The most liked post in our forums last week was this one by Grapevine_Twine in the "General Politics Discussion (VI)" thread.
Thank you for subscribing to the Liner Notes email newsletter. If you're not a supporting member, please consider becoming one. For just $3 a month or $25 a year, you can help keep this newsletter, website, and community running. It's only because of the support of members like you that we can continue to exist. If you like the newsletter, please feel free to tell others about it, share portions on social media, or forward it along.
Previous editions of Liner Notes can be found here.