Liner Notes (August 2nd, 2019)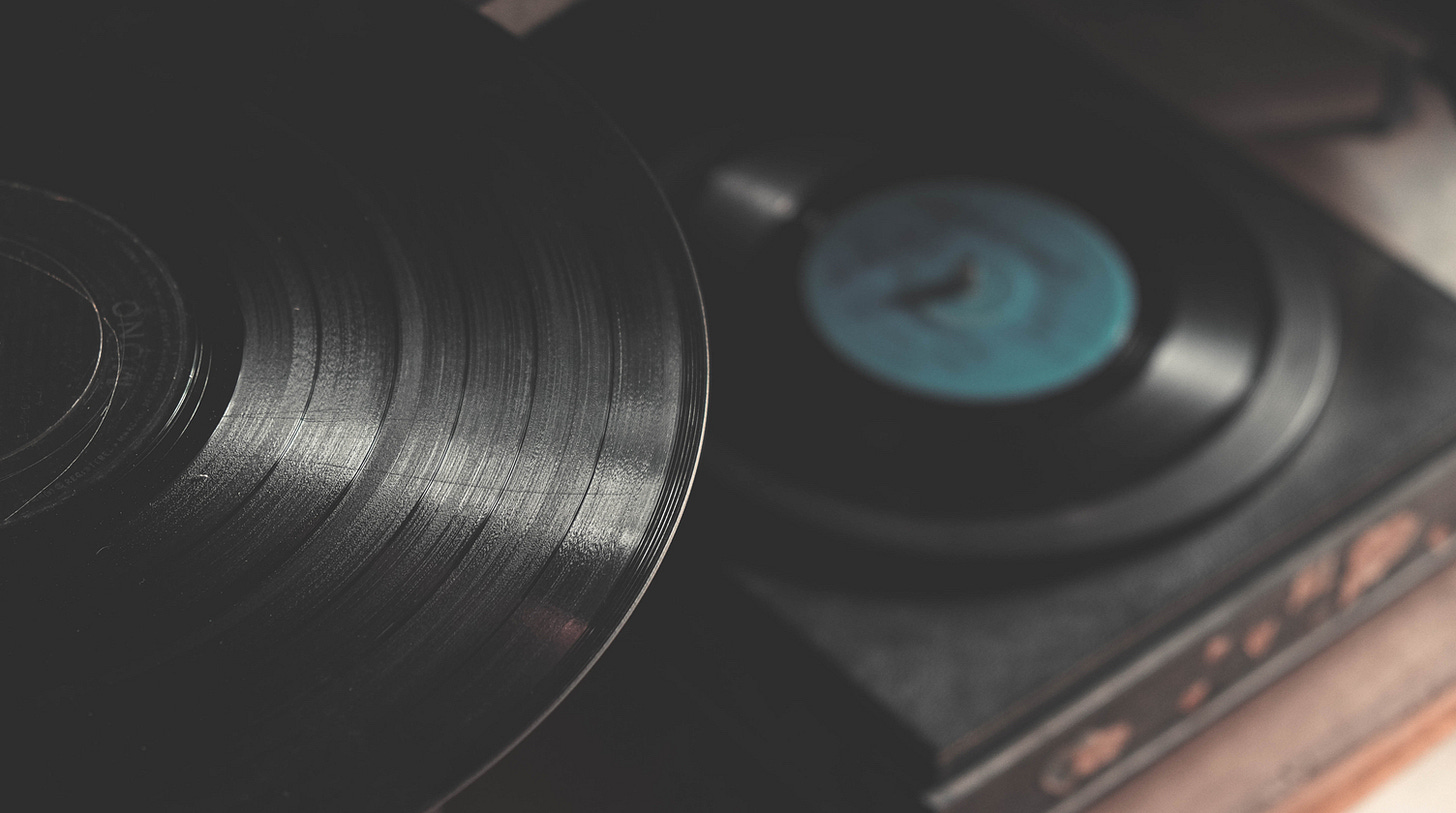 This week's newsletter has first impressions on the new Strung Out album, thoughts about new music out this week, and my weekly media roundup of movies and TV I enjoyed last week. This week's supporter Q&A post can be found here.
Two Things
This week I added magnets to our merch shop. There are both Chorus.fm and AbsolutePunk.net magnets available in various sizes. The merch store continues to be a fun little project that I'm glad we have. I've wanted to have something like this going all the way back to early AP.net days, and it's exciting that something like Threadless exists to make it possible; plus, I've been extremely pleased with the quality. Get some magnets, and then you can be like Joyce Byers when shady shit starts going down in your town.

Thank you to everyone that signed up to be a supporter last week! I heard from five or six people that all said they'd been reading my website and stuff I've written for years, and they finally had the push to become a member after last week's newsletter. I'll check back in the middle of August with an update with how I'm progressing toward my goal of adding 105 new supporters, and what it means I can start working on next for the website when I hit it.
In Case You Missed It
Music Thoughts
Entertainment Thoughts
Random and Personal Stuff
We've ordered postage for our wedding invites, so those should be going out in the next week or so. I think next on our to-do list is finalizing the cake design and figuring out what we're going to do about flowers. I spent a little time this week looking at floral prices, and I feel like this part of the wedding industry may be committing highway robbery.

This new burger place opened up a few blocks from me a few weeks ago that make In N Out style burgers. Simple, nothing fancy, but they are quite tasty when you're in the mood for that kind of cheeseburger. These are going to tempt me every single time I'm a little hungry and not sure what to eat. Living in the city is the best, and the worst, and these damn cheeseburgers within a two-minute walk are going to be hell on my diet plans leading up to the wedding. Pray for me.
Ten Songs
Here are ten songs that I listened to and loved this week. Some may be new, some may be old, but they all found their way into my life during the past seven days.
Anti-Flag - When the Wall Falls

HUNNY - Change Your Mind

Clairo - Bags

Matt Nathanson - Hum Hallelujah

Strung Out - Kill Your Scene

Little Boots - Secret

Strange Ranger - Leona

Western Settings - Break

Holy Ghost! - Soon

Lana Del Rey - 13 Beaches
This playlist is available on Spotify and Apple Music.
Community Watch
The trending and popular threads in our community this week include:
The most liked post in our forums last week was this one by Kiana in the "Accountability in Music" thread.
I hope everyone had a good week and have something fun planned for the weekend. We've got some wedding planning stuff to do, but overall I hope the weekend can be one of little stress and a little relaxing. I feel like my brain needs a day to decompress and not thinking about anything important.
Thank you for subscribing to the Liner Notes email newsletter. If you're not a supporting member, please consider becoming one. For just $3 a month or $25 a year, you can help keep this newsletter, website, and community running. It's only because of the support of members like you that we can continue to exist. If you like the newsletter, please feel free to tell others about it, share portions on social media, or forward it along.
Previous editions of Liner Notes can be found here.