Liner Notes (August 30th, 2019)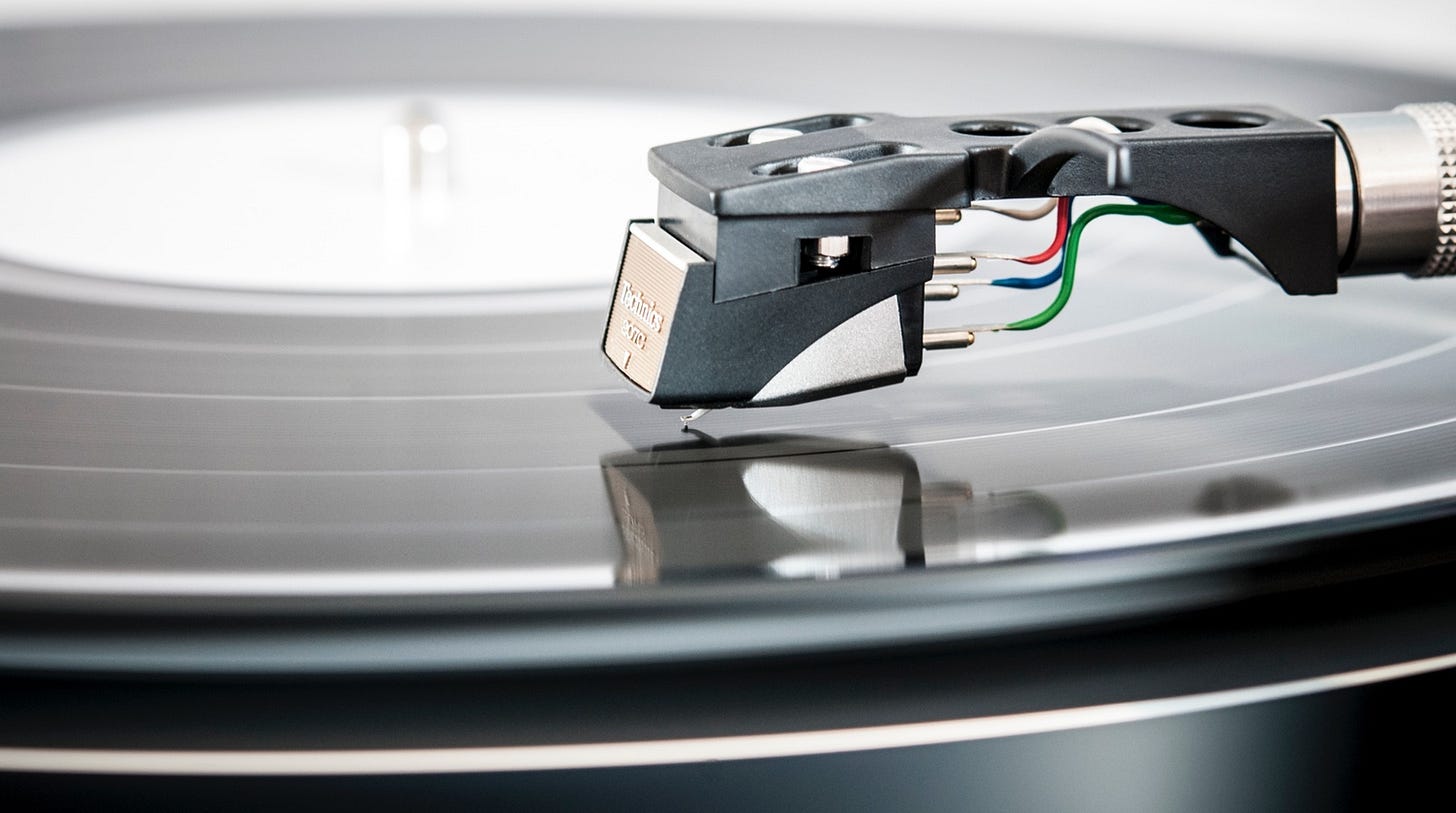 This week's newsletter looks at some of the new music out this week and dives into my weekly media diet of mostly comic books and comic book related movies. There's also a playlist of ten songs I liked this week, and a few new apps I discovered and have been playing around with. This week's supporter Q&A post can be found here.
Five Things
I came across a review from MacStories about a new app called DarkNoise. The app is a simple ambient noise app, but it's well done. I often listen to ambient noise when I'm trying to concentrate, or meditate, and the ease of use and simple design has made this my new go-to.

I do not spend a whole lot of time on Reddit, for various reasons. However, I do have an account, and I follow a few subreddits that I think are relevant and helpful for my job. Some of them I follow via RSS to search for news I'd like to post, but this week, I decided to give the Apollo app a try. It's easily, in my opinion, the best way to browse Reddit. It makes the website far nicer to read or quickly browse through. Not as nice as our forums, but definitely better than their website.

I thought this article, "Can Music Journalism Transcend Its Access Problem?," was an engrossing read and something I've thought about a lot over the years in this gig.

This is the final week of August, so my month-long "pitch" to everyone to become a supporting member is coming to an end. I started with the goal of needing 90 new supporters to hit my yearly target, and as of right now, we're about 40 more away from that number. So, I'm pretty happy! I'm hoping more people will signup throughout the rest of the year, and I'm feeling relatively good about where we stand right now. Thank you to everyone that did signup this month, it means the world to me, and now I'll stop bringing it up each week in this newsletter.

A friend is getting married next week, and he asked if I wanted to join him and his friends' Fantasy football league. It's one where you pick the winner of one game each week, you can only pick the same team once, and if you lose, you're out. I haven't played one of these before, so, I'm curious if anyone has any suggestions for strategy. I'm aiming not to embarrass myself; high-bar, I know.
In Case You Missed It
Music Thoughts
Entertainment Thoughts
Random and Personal Stuff
Not much to share in the personal section this week. Weight and stuff have been pretty good throughout the summer, so I'm feeling pretty good about that. I'm looking forward to this weekend and hopefully relaxing a little with Hannah and maybe trying out a new restaurant or something. I know, glamorous stuff here in the middle of my thirties.
Ten Songs
Here are ten songs that I listened to and loved this week. Some may be new, some may be old, but they all found their way into my life during the past seven days.
Somos - My Way to You

Tiger Army - Last Ride

The Band Camino - Daphne Blue

Jay Som - If You Want It

Grayscale - Baby Blue

Simple Creatures - Thanks, I Hate It

Charli XCX - Warm

Angels & Airwaves - Kiss & Tell

Lana Del Rey - Doin' Time

Noah Gundersen - So What
This playlist is available on Spotify and Apple Music.
Community Watch
The trending and popular threads in our community this week include:
The most liked post in our forums last week was this one by nohandstoholdonto in the "Accountability in Music" thread.
I hope everyone has a great weekend. Be kind to yourself.
Thank you for subscribing to the Liner Notes email newsletter. If you're not a supporting member, please consider becoming one. For just $3 a month or $25 a year, you can help keep this newsletter, website, and community running. It's only because of the support of members like you that we can continue to exist. If you like the newsletter, please feel free to tell others about it, share portions on social media, or forward it along.
Previous editions of Liner Notes can be found here.